Do No Harm: Empowering Yoga Instructors to Understand Food + Body Issues in The Yoga Community
September 12, 2018 @ 6:30 pm

-

8:30 pm
[column width="1/1″ last="true" title="" title_type="single" animation="none" implicit="true"]
Opal: Food+Body Wisdom Presents
Do No Harm: Empowering Yoga Instructors to Understand Food + Body Issues in The Yoga Community
Date: Wednesday, September 12 2018
Time: 6:30 – 8:30 pm
Location: Opal: Food+Body Wisdom, 5th floor
Cost: Free

Intended Audience: This discussion group is intended for (but not limited to) Yoga Instructors and Studio Owners.
This workshop is facilitated by a team of experts in the eating disorder treatment field who are also trained yoga instructors. Participants will have the opportunity to build awareness around disordered relationships to food and body and discuss how these may show up in the yoga environment. The group will start out with a short lecture portion and then allow time for open discussion.
Topics we hope to discuss include:
How the dominant cultural narrative contributes to body exclusivity in yoga spaces
Creating context around eating disorders and the spectrum of food and body issues in our culture.
How to create a studio/class culture that is safe, welcoming, body inclusive, and eating disorder informed.
Understanding appropriate boundaries and the scope of the yoga instructor role when it comes to providing support to students that are actively struggling with food and body concerns.
Beginning a conversation about how the dominant cultural paradigm impacts our relationship to self and discuss ways to embody a new, respectful path through radical self-care.
Facilitators:
[/column]
[column width="1/2″ title="" title_type="single" animation="none" implicit="true"]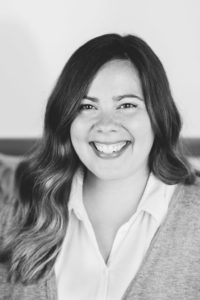 Lauren Donelson, Certified Yoga Teacher
[/column]
[column width="1/2″ last="true" title="" title_type="single" animation="none" implicit="true"]
Kendra Appe, LMHCA, CN, CDPT, Certified Yoga Teacher
[/column]
[column width="1/1″ last="true" title="" title_type="single" animation="none" implicit="true"]
[su_button url="http://events.constantcontact.com/register/event?llr=dvoa9aiab&oeidk=a07efklw5fe6ff2c515″ target="blank" style="noise" background="#68bb40″ size="20″ wide="yes" center="yes" radius="round" icon="icon: shopping-cart" icon_color="#3e4043″]Click Here to Register[/su_button]
[/column]